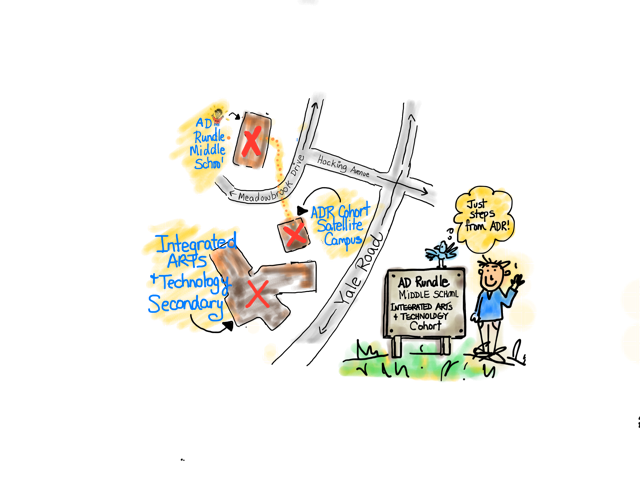 The AD Rundle Middle School Integrated Arts and Technology cohort is a program of choice with a focus on arts and technology for students in grades 6 - 8.
Remaining part of the AD Rundle school community, students in the cohort will receive their core academic, and arts and technology education in a satellite campus across the street from the ADR main campus, and on the grounds of the new Integrated Arts and Technology Secondary school which will open in September 2021. Exploratory courses and PE will take place at the main campus.
Students transitioning to grade 9 from the ADR Cohort will have the option to register at their catchment secondary school or continue (with priority) their Integrated Arts and Tech education at the Integrated Arts and Technology Secondary school. 
AD Rundle Middle School Arts and Technology Cohort Updates
AD Rundle Middle School Arts and Technology Cohort Brochure
AD Rundle Middle School Cohort Registration Information